During the annual celebration of persons with disabilities, the 2020 theme highlights the importance of Building Back Better: towards a disability-inclusive, accessible and sustainable post Covid-19 world.
"According to the WHO World Report on Disability, 15 per cent of the world's population, or more than 1 billion people, are living with disability."
During the COVID-19 pandemic, isolation, disconnect, disrupted routines and diminished services have greatly impacted the lives and mental well-being of people with disabilities around the world. Spreading awareness of disabilities is crucial as the world continues to fight against the virus.
We are celebrating by sharing some inspirational stories from our clients about their lives and work.
Mary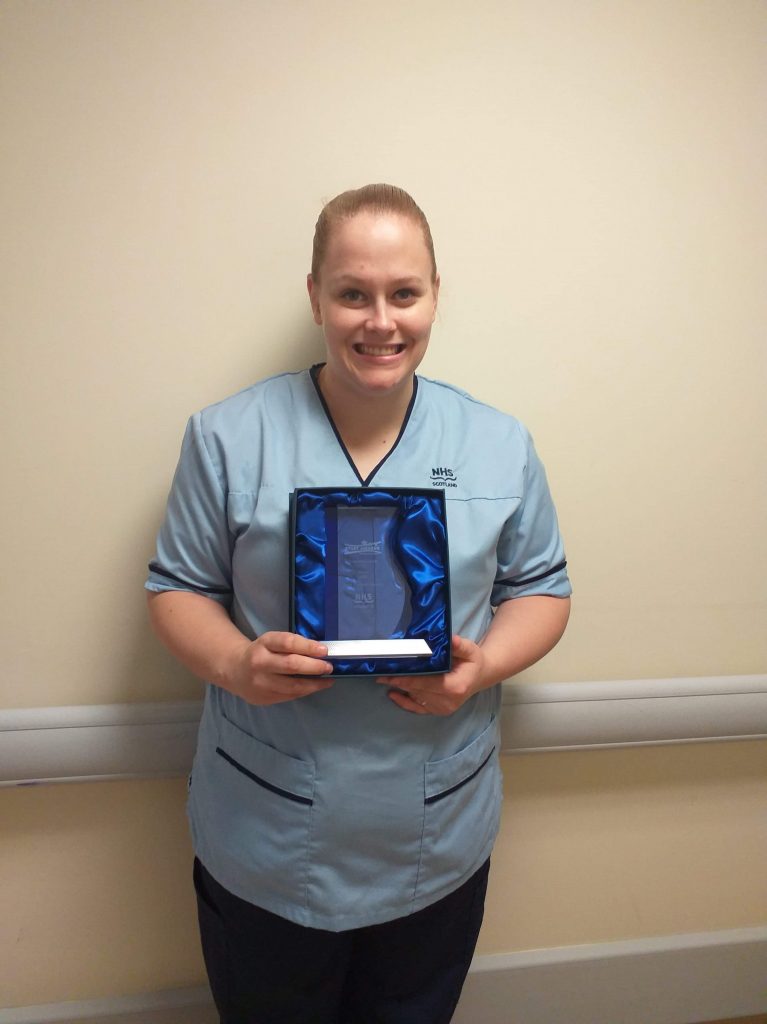 "It really is a dream come true, for as long as I can remember I wanted to help and care for people in the hospital"
Mary has a hidden disability and has achieved one of her life ambitions with the help of the Supported Enterprise Service. She spent her education at Firpark which is a school for children with additional support needs.
Through the training Mary received at DFN Project SEARCH, alongside her hard work and determination to succeed, she applied for bank staff as a clinical support worker and in November 2019 was made permanent.
Mary's disability has not held her back and she recently won an award for "Learner of the year" at NHS Lanarkshire Staff Award ceremony, something she is incredibly proud of.
In addition, Mary has worked throughout the Covid-19 Pandemic, working hard to support the people of Lanarkshire.
"I have just bought my first home, something I am really excited about"
Mary is an inspiration, demonstrating that with hard work and determination you can achieve anything.
Derek
Derek moved in to work in 2019 with the help of the Supported Enterprise service. 
On International Day of Persons with Disabilities 2020, Derek talks to us about his disability, employment, and the difference having a job has made to his life.