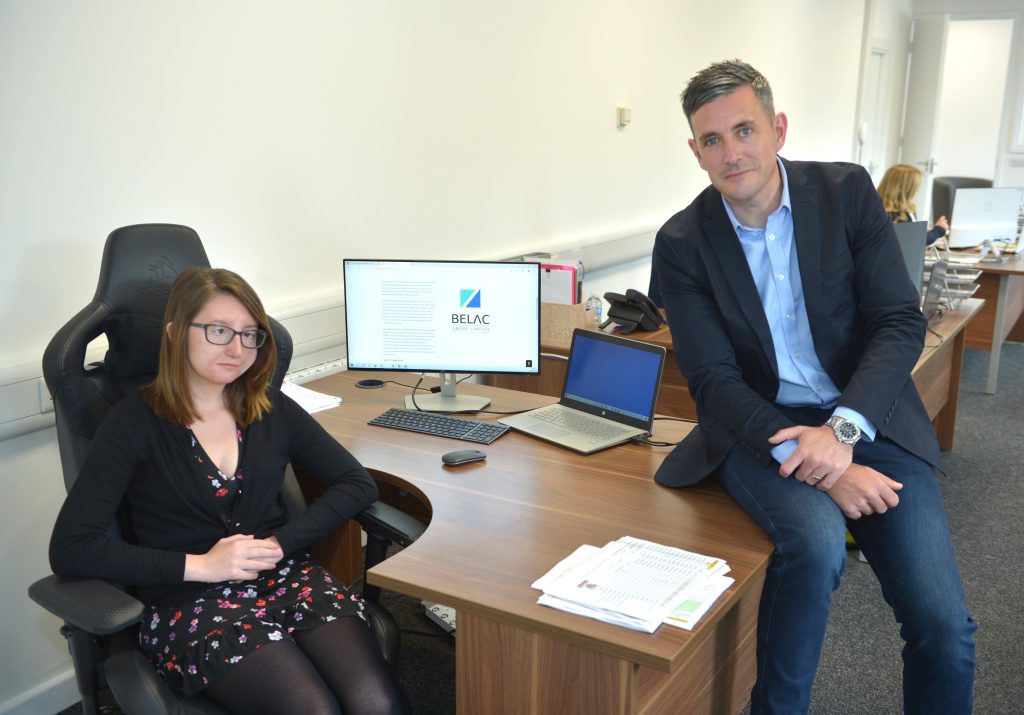 Belac Group is one step ahead in their Disability Confident Employer journey as they welcome their newest recruit, Toni Molloy from Bellshill.
With the support of her job coach from the council's Supported Enterprise Service, Toni was delighted to start her new job earlier this month as an office administrator with the company.
The Supported Enterprise Service assists people who require additional support to get a job and delivers various programmes to help young people and disabled parents start their employment journey.
Before starting her employment with Belac, Toni had a place on the council's Project Ability scheme which offers a paid placement and training opportunity for young people with varying abilities. Toni's placement was within our Employee Service Centre where she worked in HR.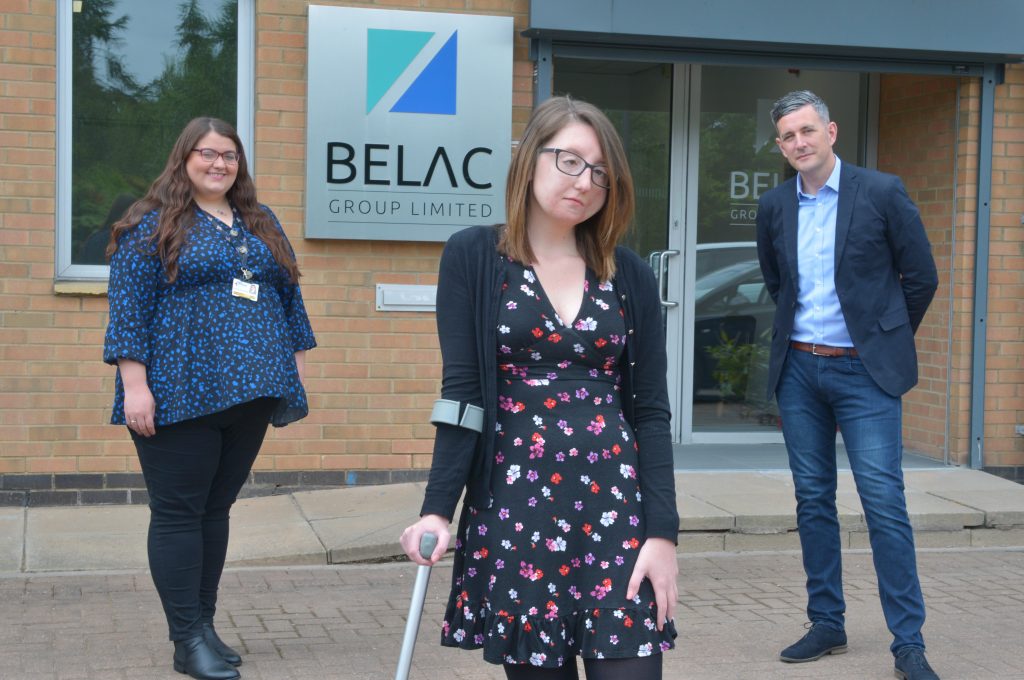 Toni (24), said, "I would not be where I am today without Project Ability and I am delighted to now be part of the team at Belac. Project Ability has been one of the best decisions I've made. It's not only helped me get into the workplace but it has given me the opportunity to boost my confidence and let people see my capabilities."
Prior to Covid, Jamie Mowat, Construction Director for Belac, attended a council run event last year where he signed Belac up to the Disability Confident Scheme. Jamie ensured he was committed to this pledge and engaged further with our service to discuss an employment opportunity for an office administrator to join his Bellshill team. This is just one aspect of the community benefits Belac is delivering as part of its contract with the council.
Jamie said: "As a contractor working on behalf of the council, we were given the opportunity to attend a Disability Confident event. We found this really beneficial and it highlighted the support available to employers like us to make the most of the talents disabled people can bring to the workplace. We were fully onboard and became a Disability Confident Employer soon after.
"After a successful interview, Toni took up her post in June and has settled in great. At this early stage I can see that she will be a valuable member of our team.
"We've always been committed to equality in the workplace by having an inclusive recruitment policy but without the support of the council's Supported Enterprise Service it may have taken us longer to gain access to the right candidate.
"We're extremely proud of being a Disability Confident Employer and are grateful for being given the opportunity to be involved in the scheme – I would encourage others to get involved without hesitation."