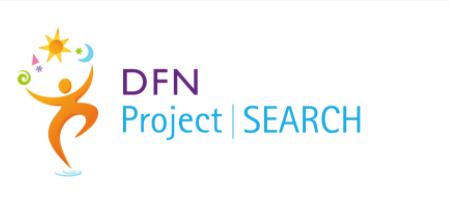 Applications for the 2021 DFN Project SEARCH intake are now open.
DFN Project SEARCH has a very clear goal. That goal is to provide young people with additional support needs skills that will help them progress towards paid employment.
Started in 1996 at Cincinnati Children's Hospital, DFN Project SEARCH now boasts over 300 sites Worldwide.
DFN Project SEARCH offers internships with a large local employer. NHS Lanarkshire, SERCO and ISS are the employers that operate for the Lanarkshire Projects. The Project runs during the college academic year for a duration of 36 weeks. During this 36-week period prospective students will have the opportunity to complete three work placements in various departments within each hospital site.
See link below for more information, closing date for applications is 23rd April 2021.
DFN Project SEARCH | New College Lanarkshire (nclanarkshire.ac.uk)